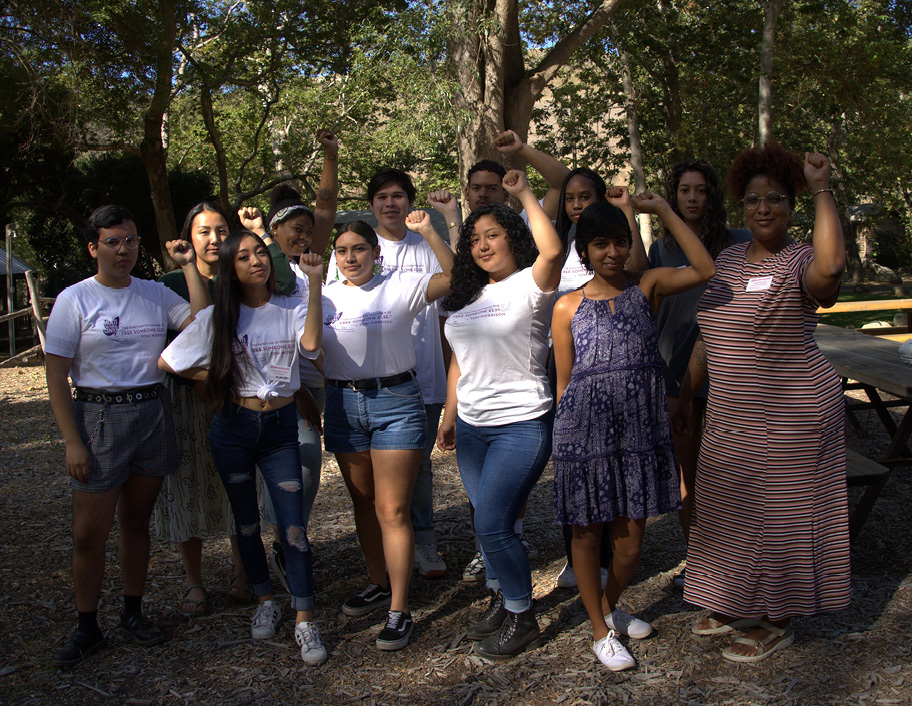 CEAP Interns: Alya Ruiz, Amikka De Castro, Annel Rodriguez, Claudia Kigesa, Francisco Noriega, Jordan Fobbs, Mallory Alvarez-Marin, Rachel Andrews, Vonnie Wei, Zion Solomon
The Community Empowerment and Advocacy Program (CEAP) is a student-initiated, student-developed, and student-driven internship that focuses on both the education and application of social justice. This paid internship will teach students how to practice impactful grassroots, community outreach through trainings, workshops, readings, and activities. Interns will have the tools to uplift, empower, restore, engage, heal, and strengthen their communities wherever they exist. CEAP's mission is to enhance well-rounded interns who will be able to practice true liberation work on and off campus.
The ultimate goal of the CEAP internship is to further inspire students who are interested in advancing their social justice work and activist- scholarship, and provide them with tangible tools to best do so both on and off campus. UCSB has a rich history of activism and progressive movements, the CEAP internship fosters the next wave of activists and organizers to be imaginative about what the UCSB climate and culture can look like. The internship creates not only a safe space but a place of power for students to collaborate, synthesize, and work towards the Liberation of all. The CEAP internship is a place to dream and create a better future for communities at UCSB and beyond.