OUR DIRECTOR
While recruitment is underway for an innovative new director, we are pleased to announce that Katya Armistead has recently stepped into the role of interim director, effective immediately. Katya also serves as the Assistant Vice Chancelor & Dean of Student Life for the Office of the Dean of Students, and follows Aaron Jones who graciously served from September 10, 202 to July 1, 2021. We know that Katya will support the MCC staff with their continued and critical social justice work and during their transition to a new director.
OUR MISSION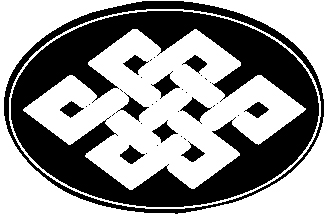 This symbol represents the unity of humankind—moving, passing, returning again to those central intersections where people and cultures share deep human values—interlaced through our common humanity and continually confronted with our need to understand one another.
In 1987, the MultiCultural Center was created out of student demands, along with the support of the larger campus community, for a safer and inclusive community space for students of color at UCSB. With the original intent to facilitate the recruitment and retention of students of color and to combat intersecting systems of institutional oppression and racism, the center has grown, both in its mission and physical footprint, to address myriad social justice issues and take action in pursuit of a more just society. 



Through its pillars of educational programming, student engagement, and community outreach, the MultiCultural Center models a mutually supportive relationship with its students, the campus at large, and serves as a bridge to the larger surrounding community. These pillars, along with the day-to-day interactions and opportunities for students and community members to foster and maintain connections, continue to ground the center as a shared community space that provides platforms for critical dialogue and serves to uphold a safer, welcoming space that validates marginalized identities.


Students have been, and remain, central to the MultiCultural Center. As a home for students who may not otherwise find such spaces on- or off-campus, the center cultivates a culture of care-work and belonging for students and student coalitions through opportunities for development and empowerment in their academic, professional, and personal pursuits. By centering the people that find a home at the MultiCultural Center, we seek to foster meaningful relationships that uplift students, staff, faculty, and the off-campus community through shared values and experiences that will empower the individual and the collective to serve as advocates for positive change in our communities. 


As cultural centers often occupy a precarious position and face challenges, the MultiCultural Center's commitment to collective social justice work cannot and will not stop. Through the unwavering support of student lock-in fees, the center is steadfast in its commitment to materialize its mission. It is vital that the MultiCultural Center remain an autonomous site through the direct guidance of student leadership, staff, and faculty. We will continue to uplift marginalized identities and communities because these values remain at the heart of the center. Despite existing in the margins while working within an institution, we will preserve and continually improve the MultiCultural Center as a place of knowledge, resistance, empathy, advocacy, and community for future generations of students, activists, and the larger community.
—The MultiCultural Center Board, September 15, 2021
our-mission
MCC STAFF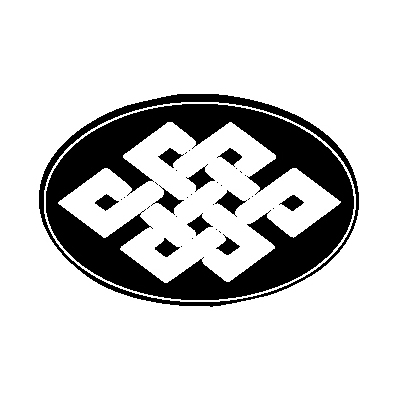 SHANA MORAN-LANIER
Director of Budget and Administration
Student Life and Student Academic Support Services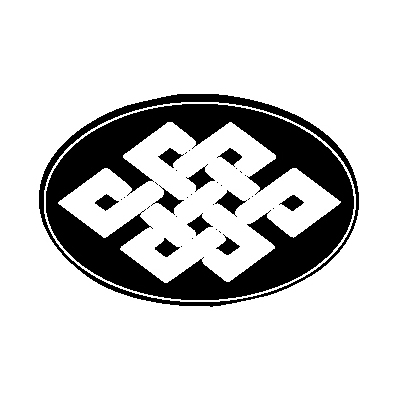 ANA ROSA RIZO-CENTINO
Intersectional Justice Certificate Coordinator
Pronouns: she/her/hers
mcc-staff
Arabella Compton, Student Assistant to the Associate Director
Emily Diaz, JSJLS Coordinator
Petrona Garcia, JSJLS Coordinator
Kiyan Atrian, JSJLS Intern
Connie Huerta, JSJLS Intern
Britney Martinez-Zavala, JSJLS Intern
Abigail Morales, JSJLS Intern
Angel Ponce, JSJLS Intern
Claudia Qi, JSJLS Intern
Christopher Sellgren, JSJLS Intern
Devon Tumulak, JSJLS Intern
Melissa Vinluan, JSJLS Intern
Tony Huang. Financial Assistant
Amber Sayoc, Marketing Assistant
Evelyn Chairez, Marketing Assistant
Joanne Hernandez, MCC Council Co-Chair
Vonnie Wei, MCC Council Co-Chair
Micky Brown Program Assistant
Emily Duong, Program Assistant
Riley Hsieh, Program Assistant
Myra Morazan-Marin, Program Assistant
Esme Quintero, Program Assistant
Clarens Simon, Program Assistant
Lauryn Bradley, Student Assistant
Juliet Bravo, Student Assistant
Hailey Browne, Student Assistant
Dylan Calzada, Student Assistant
Jasmine Delgado, Student Assistant
Anallely Gonzalez-Diaz, Student Assistant
Ixchel hernandez, Student Assistant
Tiffany Lei, Student Assistant
Ally Lim, Student Assistant
Sean Nguyen, Student Assistant
Nadia Ramos, Student Assistant
David Rodriguez Lopez, Student Assistant
Michael Romero, Student Assistant
Saul Ventura, Student Assistant
* Jackson Social Justice Legacy Scholarship
other-staff
MCC BOARD MEMBERS
We'd like to thank our board members for their endless contributions to the MCC!
Afiya Browne, MCC Associate Director, ex-officio member
Alpha Kappa Alpha
Black Student Union (BSU)
Community Engagement and Advocacy Program (CEAP) Interns
Diane Fujino, Professor, Asian American Studies & Director – Center for Black Studies Research
Elizabeth Robinson, KCSB Emeritus
Emily Diaz, CEAP Coordinator
Francis Vergara, MCC Council Co-Chair
Geo Lucero, MCC Council Co-Chair
Improving, Dreams, Equality, Access, and Success (IDEAS)
Jeremy Scruggs, Staff, Housing
Joe Sabado, Executive Director – Student Information Systems & Technology
Katya Armistead, Asst. Vice Chancellor to Student Affairs & Dean of Student Life & Activities
Latinx Business Association
Magda Campo, Lecturer – Religious Studies
Marisela Marquez
Muslim Student Association
Nikkei Student Union
Ronaldo Noche, MCC Student Liaison, ex-officio member
Southeast Asian Union
Taylor Jackson, CEAP Coordinator
Vonnie Wei, MCC Council Co-Chair
Walid Afifi, Professor – Communications
mcc-board-members
MEDIA
The 2019-20 UCSB MultiCultural Center Annual Report
This has been a challenging year, but let's recap and reflect on recent accomplishments and events.
Click below to view a PDF of our new Annual Report.
about-videos