OUR DIRECTOR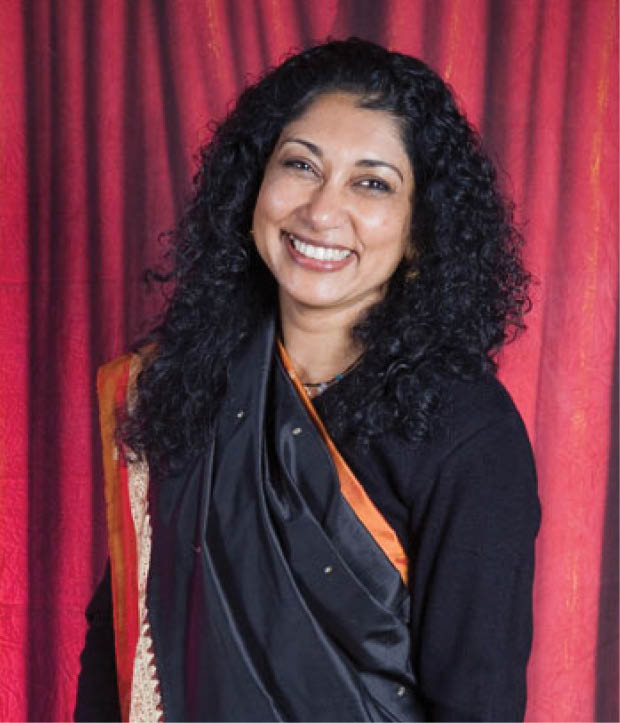 Hello and welcome to the UCSB MultiCultural Center website! On behalf of the MCC staff, I would like to thank you for your interest in our center and our services, and gently welcome you to visit us on campus, or reach out electronically with any questions. For the last 30 years, the MCC has served, validated, and prioritized marginalized populations on campus, whether it be undergraduates, graduates, faculty, or campus community partners. In many diverse capacities, our center intends to facilitate the retention of students of color and combat institutional racism, sexism, classism, homophobia, transphobia, and the many other oppressive structures that still exist on our campus and society in general. We do so with the support of and partnerships with academic departments, departments within the division of Student Affairs, and over 50 student groups; the work we do is always intentional of community power and resilience. Everything the MCC does rests on the fundamental belief of the right to dignity, equity, and liberation for marginalized communities. Students: this is your Center - a space known as a "home away from home" for many students of color and other marginalized communities on the UCSB campus. It is a space where critical conversations take place, but also functions as a study space, a safe place to hold meetings and host social events, as well as a simple much needed physical and mental get away. I encourage and invite you to participate in the center's diverse, vibrant and engaging activities, and we look forward to welcoming you at the MCC.
Zaveeni Khan- Marcus
Director, UCSB MultiCultural Center
OUR MISSION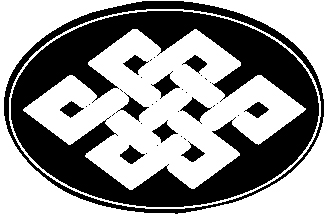 This symbol represents the unity of humankind—moving, passing, returning again to those central intersections where people and cultures share deep human values—interlaced through our common humanity and continually confronted with our need to understand one another.
In 1987, UCSB students of color, who were then severely underrepresented at the University demanded the creation of a hospitable and safe space for their use. Such a space was intended to facilitate the retention and recruitment of students of color and to combat institutional racism and ethnocentrism. These aims were to be realized in part through educational programming, which would promote changes in attitudes and behaviors throughout the campus community.
Out of this initial impulse and the ensuing dialogues among students and allied faculty and staff, the MultiCultural Center was born. Students of color joined with international students to share a space, which, it was hoped, would realize these initial demands, and increase communication among people of different cultures. In time, recognizing the need to be inclusive of diverse value orientations, the MCC mission was broadened to include combating racism, sexism, and heterosexism.
UCSB struggles today with the same problems which necessitated the formation of the MCC. The MCC and concerned students, faculty, and staff continue to resist and confront these persistent forms of group oppression. In addition to continuing to provide a safe space for students of color, international students, and gay, lesbian, and bisexual students, the MCC serves as a bridge to the entire campus community. To that end, the MCC offers a broad spectrum of events including lectures, panel discussions, films and videos, musical, dance, and dramatic performances, and poetry readings, which are all open to the general public.
It is vital that the MCC always remain an autonomous site under the direct control of the MCC Board, composed of students, staff, and faculty. The MCC strives to support student activism and maintain a mutually supportive relationship with its student users, as they work together in pursuit of a more just society.
—The MultiCultural Center Board, April 20, 1995
our-mission
AARON CAMPOS, Student Assistant
ALYA RUIZ, CEAP Intern
AMBER SAYOC, Marketing Assistant
AMIKKA DE CASTRO, CEAP Intern
ANGEL PONCE, Student Assistant
ANGELI CABRERA, Student Assistant
ANNEL RODRIGUEZ, CEAP Intern
BRIAN VAZQUEZ, Student Assistant
CHRISTINE WANG, Student Assistant
CLARENS SIMON, Student Assistant
CLAUDIA KIGESA, CEAP Intern
DAVID RODRIGUES, Student Assistant
DIEGO BARRAGAN, Program Assistant
EMILY DIAZ, Social Justice Coordinator
ESTHER MARTINEZ, MCC Council Co-Chair
FRANCIS VERGARA, MCC Council Co-Chair
FRANCISCO NORIEGA, CEAP Intern
HUDA FAIZ, Student Assistant
JA "ASA" HO, Student Assistant
JORDAN FOBBS, CEAP Intern
KELVIN HUERTA, Student Assistant
KIYANNA PEEK, Financial Assistant
LORENA GARCIA, Student Assistant
JORDY ALVAREZ-MARIN, CEAP Intern
MICHAELA ALLEN, Marketing Assistant
RACHEL ANDREWS, CEAP Intern
ROSE HOANG, Program Assistant
TAYLOR JACKSON, Social Justice Coordinator
TIEN HUYNH, Student Assistant
TIFFANY LEI, Student Assistant
TONY HUANG, Student Assistant
VIVIANA AVELAR, Student Assistant
VONNIE WEI, CEAP Intern
Z SOLOMON, CEAP Intern
other-staff
MCC BOARD MEMBERS
We'd like to thank our board members for their endless contributions to the MCC!
Abire Sabbagh, MCC Program Director, ex-officio member
American Indian Student Association
American Indian Graduate Student Association
Ben Olguin, Professor - English
Black Student Union (BSU)
Candice Perez, MCC Financial Analyst Assistant to the Director, ex-officio member
Diane Fujino, Professor - Asian American Studies and Director - Center for Black Studies Research
El Congreso
Elizabeth Robinson, KCSB Emeritus
Esther Martinez, MCC Council Co-Chair
Felice Blake, Associate Professor - English
Francis Vergara, MCC Council Co-Chair
Improving, Dreams, Equality, Access, and Success (IDEAS)
Jade Burchett, MCC Marketing Assistant and Assistant to the Director of the MCC
Jeremy Scruggs, Staff, Housing
Joe Sabado, Executive Director - Student Information Systems & Technology
Kapatirang Pilipino
Kareen Louis, Coordinator - African Diasporic Cultural Resource Center
Katya Armistead, Assistant Vice Chancellor to Student Affairs and Dean of Student Life and Activities
Latino Business Association
Magda Campo, Lecturer - Religious Studies
MESA Directiva
MUJER de UCSB
Muslim Student Association
National Society of Black Engineers
Patxy Cordova, MCC Programming Assistant
Phi Iota Alpha
Ronaldo Noche, MCC Student Liaison, ex-officio member Student Commission on Racial Equality (SCORE)
Taylor Jackson, MCC Programming Assistant
Xiomara Lopez, Chicanx/Latinx Cultural Resource Center
Zaveeni Khan-Marcus, MCC Director, ex-officio member
Walid Afifi, Professor - Communications
mcc-board-members