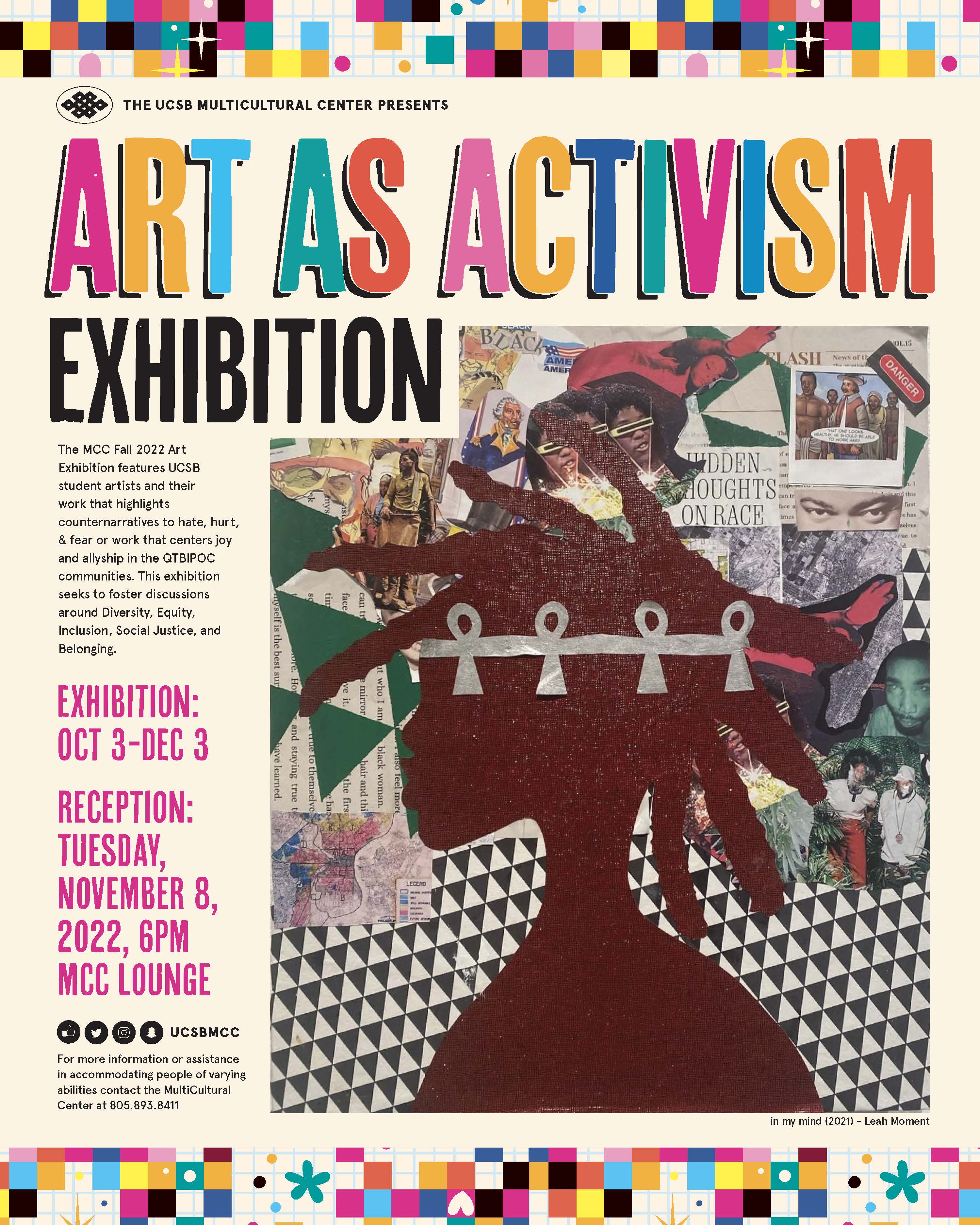 Art Exhibition
Art as Activism Exhibition
Student Exhibition
MCC Lounge
The MCC Fall 2022 Art Exhibition features UCSB student artists and their work that highlights counternarratives to hate, hurt, & fear or work that centers joy and allyship in the QTBIPOC communities. This exhibition seeks to foster discussions around Diversity, Equity, Inclusion, Social Justice, and Belonging. 
Reception: Tuesday, November 8, 2022 - 6pm
Art on flyer by Leah Moment
CANCELLED: Voces Nuevas Latinx Author Series
CANCELLED
Event cancelled due to unforseen circumstances
Workshop Description: Join us for a reading and discussion lead by poet and playwright Darrel Alejandro Holnes, along with a roundtable panel discussion with faculty and students, and a community centered mini-reading and workshop.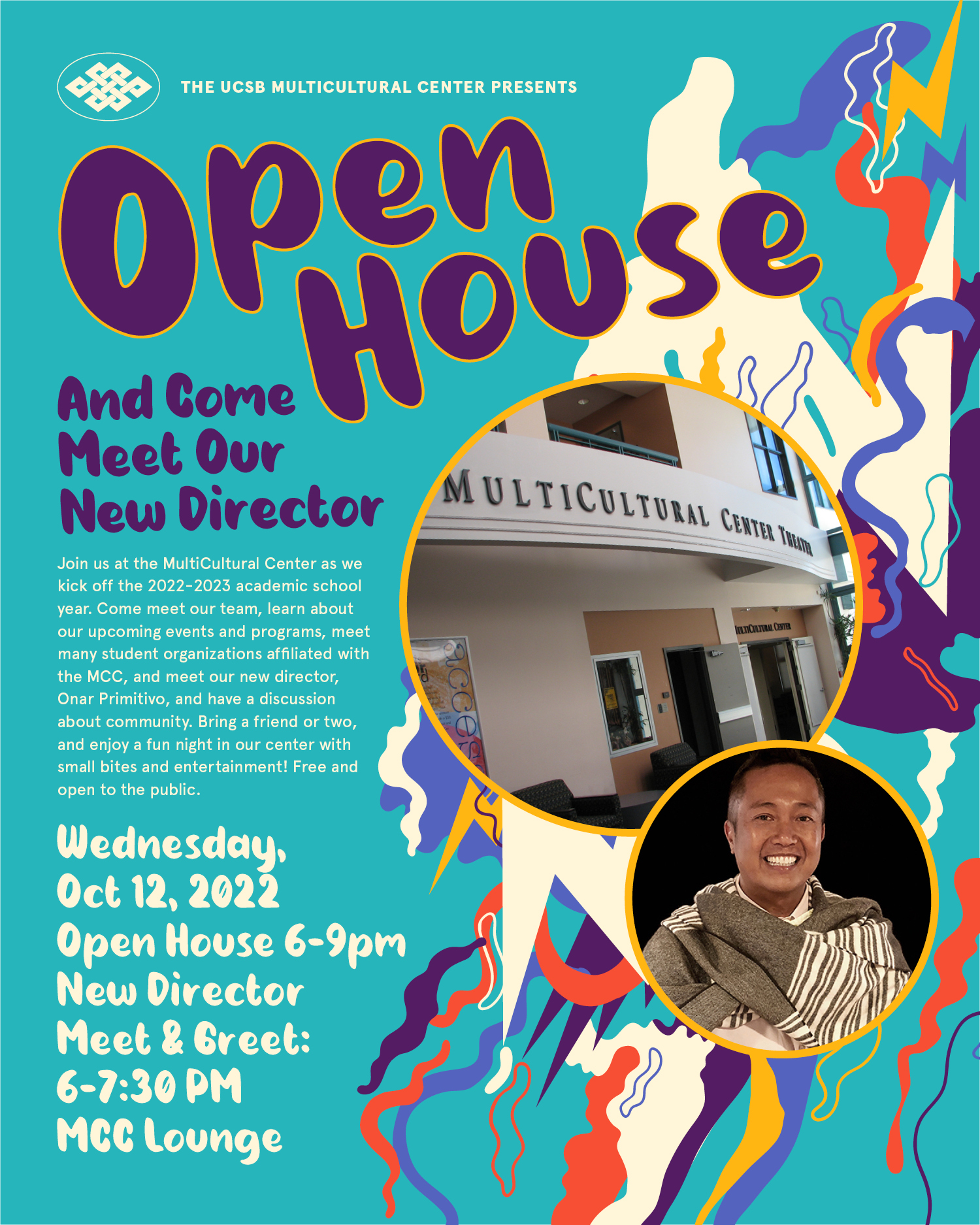 Open House
MCC Lounge
OPEN HOUSE: 6-9 PM
NEW DIRECTOR MEET & GREET: 6-7:30 PM
Join us at the MultiCultural Center as we kick off the 2022-2023 academic school year. Come meet our team, learn about our upcoming events and programs, meet many student organizations affiliated with the MCC, and meet our new director, Onar Primitivo, and have a discussion about community. Bring a friend or two, and enjoy a fun night in our center with small bites and entertainment! Free and open to the public. 
A word from the director:
It is with excitement to join the MultiCultural Center and the dedicated, committed, talented team who is championing equity and social justice for our campus and outlying community. As I begin a new chapter with UCSB, our work towards equity and social justice is imperative and central as I serve as the MCC Director. As a part of the meet and greet, I would also like to listen at this gathering for all UCSB community members and stakeholders. Aligning with the mission of the MultiCultural Center, I want to truly understand what our undergraduate scholars and partners are thinking and share your visions as it relates to equity, justice and a sense of belonging. I think for me it's so important to really assess, to really listen to what our needs and concerns are of our community.
Center photo by Rod Rolle.
 
Cup of Culture
Everything Everywhere All At Once
MCC Theater
Grappling with the onset of middle age, a Chinese immigrant discovers that she can traverse across time and space. Teaming up with her alternate lives, the unlikely allies realize that they alone possess the power to protect the world from calamity, plunging them into the midst of an outlandish quest. (2022).
Starring: Michelle Yeoh Stephanie Hsu, Ke Huy Quan, James Hong, Jamie Lee Curtis
Directors: Daniel Kwan, Daniel Scheinert, Dan Kwan
Runtime: 140 minutes