Director: Niki Caro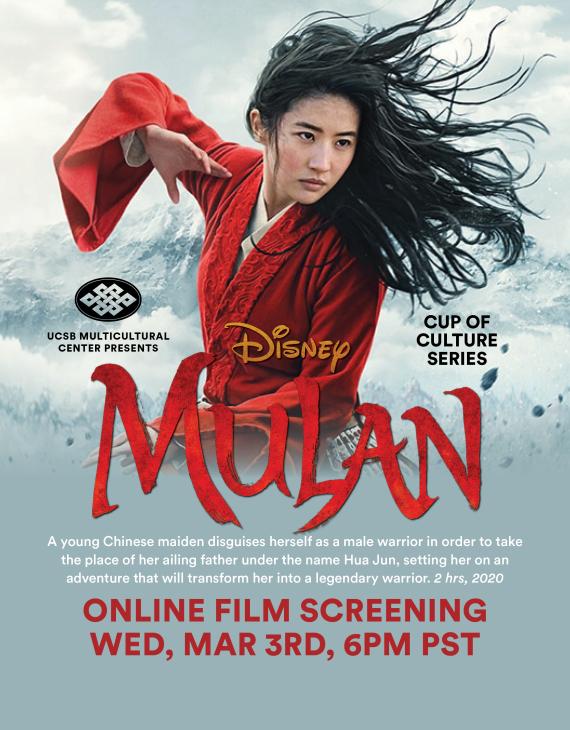 Wed, Mar 03, 6:00 PM
Film Screening/Online
When the Emperor mobilizes his troops to fight the onslaught of invaders from the North,  a young Chinese maiden disguises herself as a male warrior in order to take the place of her ailing father under the name Hua Jun, setting her on an adventure that will transform her into a legendary warrior. 2020. 115 min.
Post film discussion to follow. 
* NOTE: this event is open to UCSB students for educational purposes only.