Judith (Judy) Heumann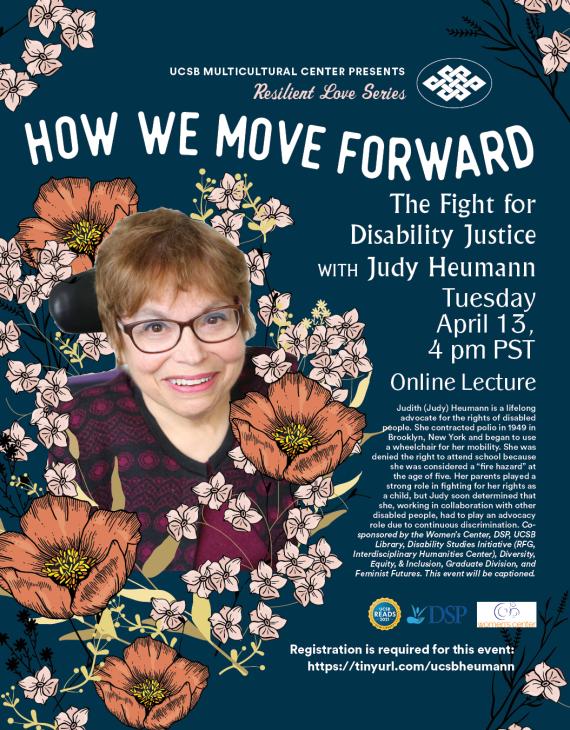 Tue, Apr 13, 4:00 PM
Online
Judith (Judy) Heumann is a lifelong advocate for the rights of disabled people. She contracted polio in 1949 in Brooklyn, New York and began to use a wheelchair for her mobility. She was denied the right to attend school because she was considered a "fire hazard" at the age of five. Her parents played a strong role in fighting for her rights as a child, but Judy soon determined that she, working in collaboration with other disabled people, had to play an advocacy role due to continuous discrimination.
Co-sponsored by the Women's Center, DSP, UCSB Library, Disability Studies Initiative (RFG, Interdisciplinary Humanities Center), Diversity, Equity, & Inclusion, Graduate Division, and Feminist Futures.
This event will be captioned
Registration is required for this event.