Director: Jensine Raihan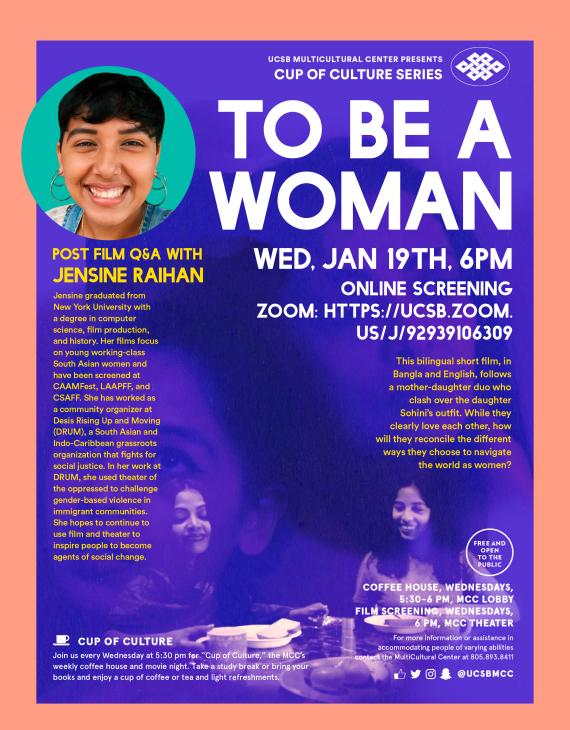 Wed, Jan 19, 6:00 PM
Online Film Screening
(1/7/21) - This event is now online.
This bilingual short film, in Bangla and English, follows a mother-daughter duo who clash over the daughter Sohini's outfit. While they clearly love each other, how will they reconcile the different ways they choose to navigate the world as women?
Post film Q&A with Jensine Raihan. 
Jensine graduated from New York University with a degree in computer science, film production, and history. Her films focus on the experience of young working-class South Asian women and have been screened at CAAMFest, LAAPFF, and CSAFF. For the past 8 years, she has worked as a community organizer at Desis Rising Up and Moving (DRUM), a South Asian and Indo-Caribbean grassroots organization that fights for social justice. In her work at DRUM, she used theater of the oppressed to challenge gender-based violence in immigrant communities. She hopes to continue to use film and theater to inspire people to become agents of social change in their own day-to-day lives.
Meeting ID: 929 3910 6309
Passcode: 933071