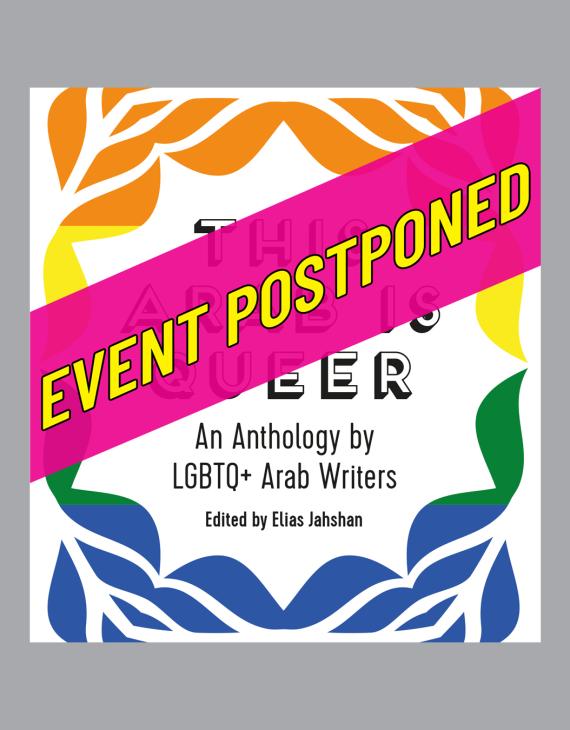 Thu, Jan 26, 6:00 PM
EVENT POSTPONED
** EVENT POSTPONED **
(1/17/23) - This event has been postponed. Please check back with the MCC for updates.
Building on the ground-breaking anthology consisting of memoirs from queer Arab writers, we will discuss heart-warming connections and moments of celebration as well as the challenges of being LGBTQ+ and Arab. Our panelists will represent and discuss a variety of Arab cultural perspectives and LGBTQ+ identities. The conversation will be moderated by UCSB graduate student Richard Nedjat-Haiem, and panelists will include Elias Jahshan, Palestinian/Lebanese-Australian editor of This Arab is Queer, and Bibi Alabdullah, a Kuwaiti trans woman and advocate for LGBTQ+ rights, among other panelist(s). 
 
Bios: Moderator Richard Nedjat-Haiem (he/him) is a PhD student in the Department of Comparative Literature at UCSB. He was born and raised to Middle Eastern Jewish parents in Los Angeles. Richard works on Middle Eastern cultural anthropology in popular culture. Speaker Bios: Elias Jahshan (he/him) is a Palestinian/Lebanese-Australian journalist, writer, and editor. He is a former editor of Star Observer, Australia's longest-running LGBTQ+ media outlet. His short memoir "Coming Out Palestinian" was anthologised in Arab Australian Other (Picador, 2019), and he has written freelance for outlets including The Guardian, SBS Voices, and Jordan-based LGBTQ e-zine My.Kali. Born and raised in western Sydney, he now lives in London and is the social media editor at The New Arab. Bibi Alabdullah (she/her) is a Kuwaiti trans woman who immigrated to the US in 2015. Educated in accounting and finance, she is an outspoken advocate for LGBTQ+ rights in the Middle East.